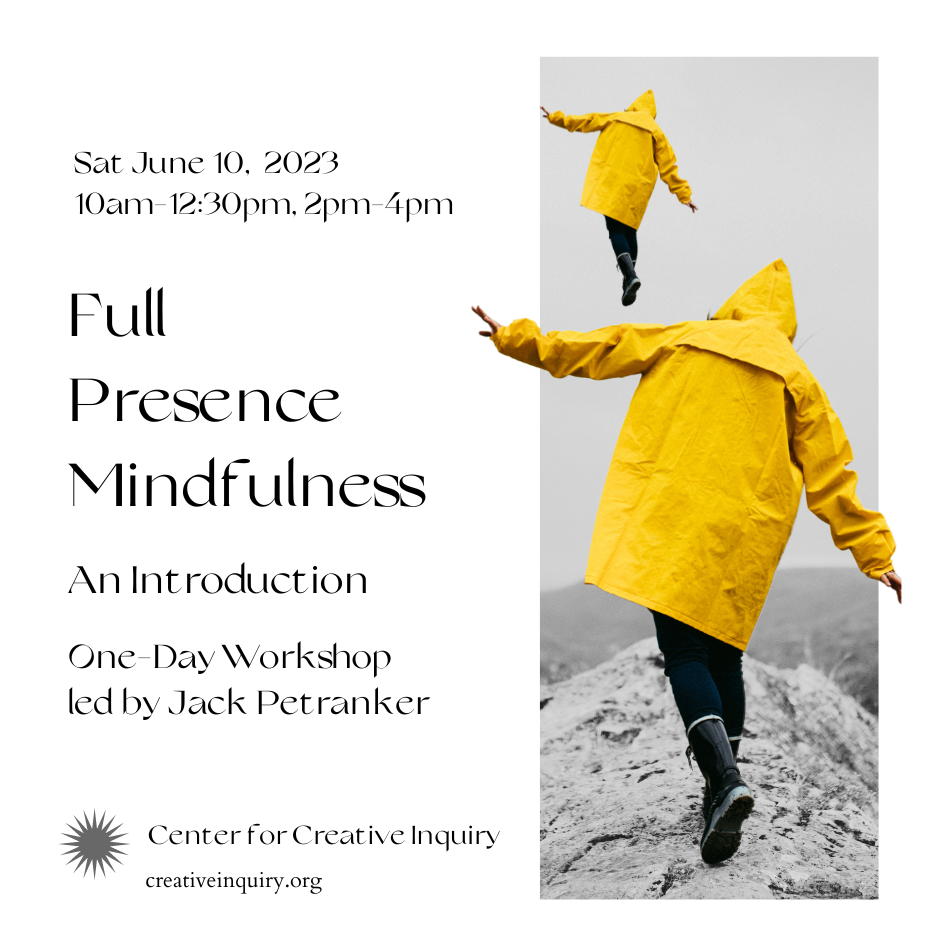 Full Presence Mindfulness: An Introduction
Full Presence Mindfulness (FPM) is mindfulness differently. It looks at the way the mind works and how we live our lives, and asks how it could be otherwise. 
So often we are lost in our thoughts, caught up in our emotions, and distracted by our concerns. The first step in changing these patterns is to ground in experience, and FPM offers simple exercises to do that. Next, we look at the stories we tell and the stories we live and the limits they set. Finally, we introduce a new way of working with time, cutting the momentum of negativity. We learn to be intimate with our own experience and open to ourselves and others. Free from what we take for granted, we can act on our own highest values.
All participants will receive a copy of Full Presence Mindfulness: A Pocket Companion.
This workshop takes place in-person at our headquarters at 2018 Allston Way, Berkeley, CA. Please note that this workshop is NOT available online. A separate online version will be scheduled at a later date.
About Jack Petranker
Jack is a close student of Tibetan lama Tarthang Tulku. Jack is founder of the Center for Creative Inquiry, and a former Dean of the Nyingma Institute in Berkeley. A long-time teacher of Tarthang Tulku's secular Time-Space-Knowledge Vision, Jack has developed Full Presence Mindfulness over the past decade as a vehicle for transformation.
Hourly Schedule
Saturday, June 10
10

-

12:30

Session 1
12:30

-

2

Break (lunch on your own)
2

-

4

Session 2
Instructor
Jack Petranker

Instructor

Jack Petranker (he/him) is the founder of CCI and regularly offers courses and retreats. He is the author of When It Rains, Does Space Get Wet? (Dharma Publishing 2006), and has written numerous academic articles in consciousness studies, organizational change, political transformation, and the value of work as a spiritual practice. Jack holds an MA in political theory from UC Berkeley, and a JD from Yale Law School. He is also the Director of Mangalam Research Center in Berkeley, CA.