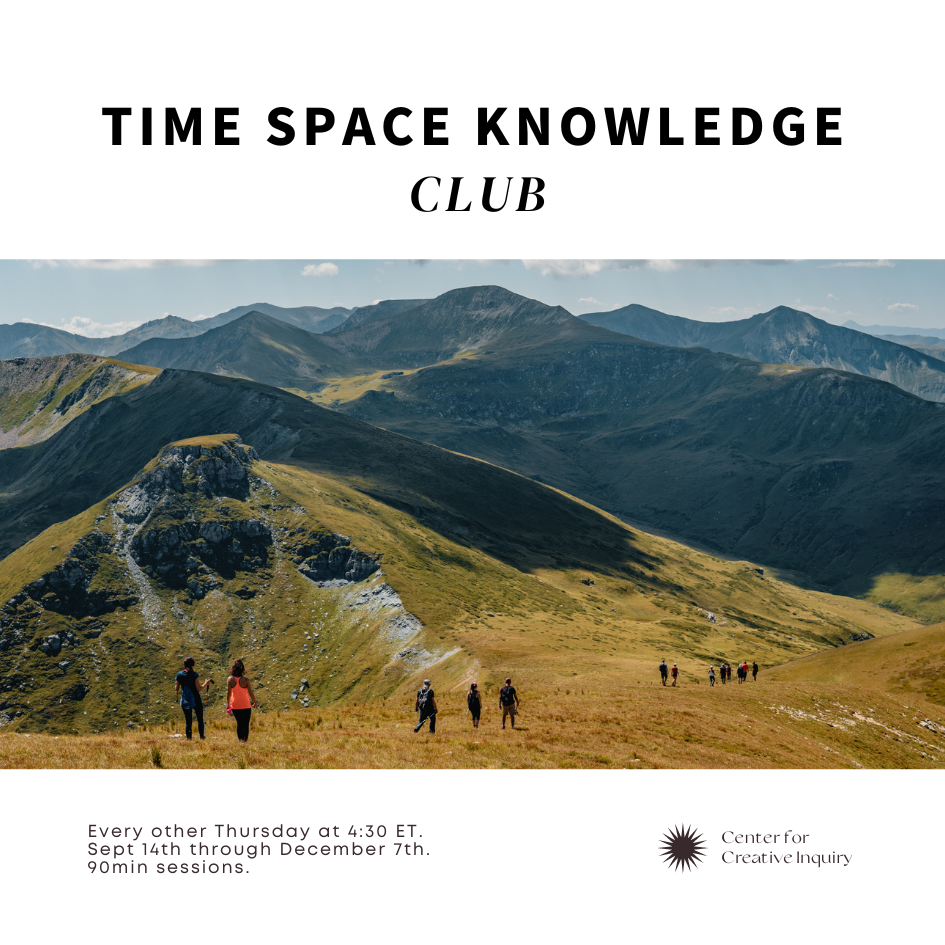 TSK Practice Club
Topic: Unknown (ha ha joke)
Time Space Knowledge is a western modality that teases our experience as usual to open to rich possibilities. In this dialogue based gathering, we will read some texts, practice with exercises from the books and discuss experiences. This group will be lightly held by a facilitator with the aim of learning from all voices in the room. This gathering is for individuals closely familiar with TSK and those who have a recent interest.
Every other Thursday at 4:30 ET. Sept 14th through December 7th. This will be a 1.5 hour session.
Instructor
Adrian Roman

Adrian Roman (he/él) was introduced to the Time Space Knowledge (TSK) vision in 2014 and has been training in Full Presence Mindfulness (FPM) since 2017. He continues to be inspired by these modalities as it supports an openness to life. His practice also nurtures his passions for facilitation, mediation, conflict resolution, and cooperative consulting. In his teachings, Adrian centers inclusion and strives to cultivate spaces where we can feel confidence. He is of Cuban and Chilean descent; his culture and family history informs his teaching style.