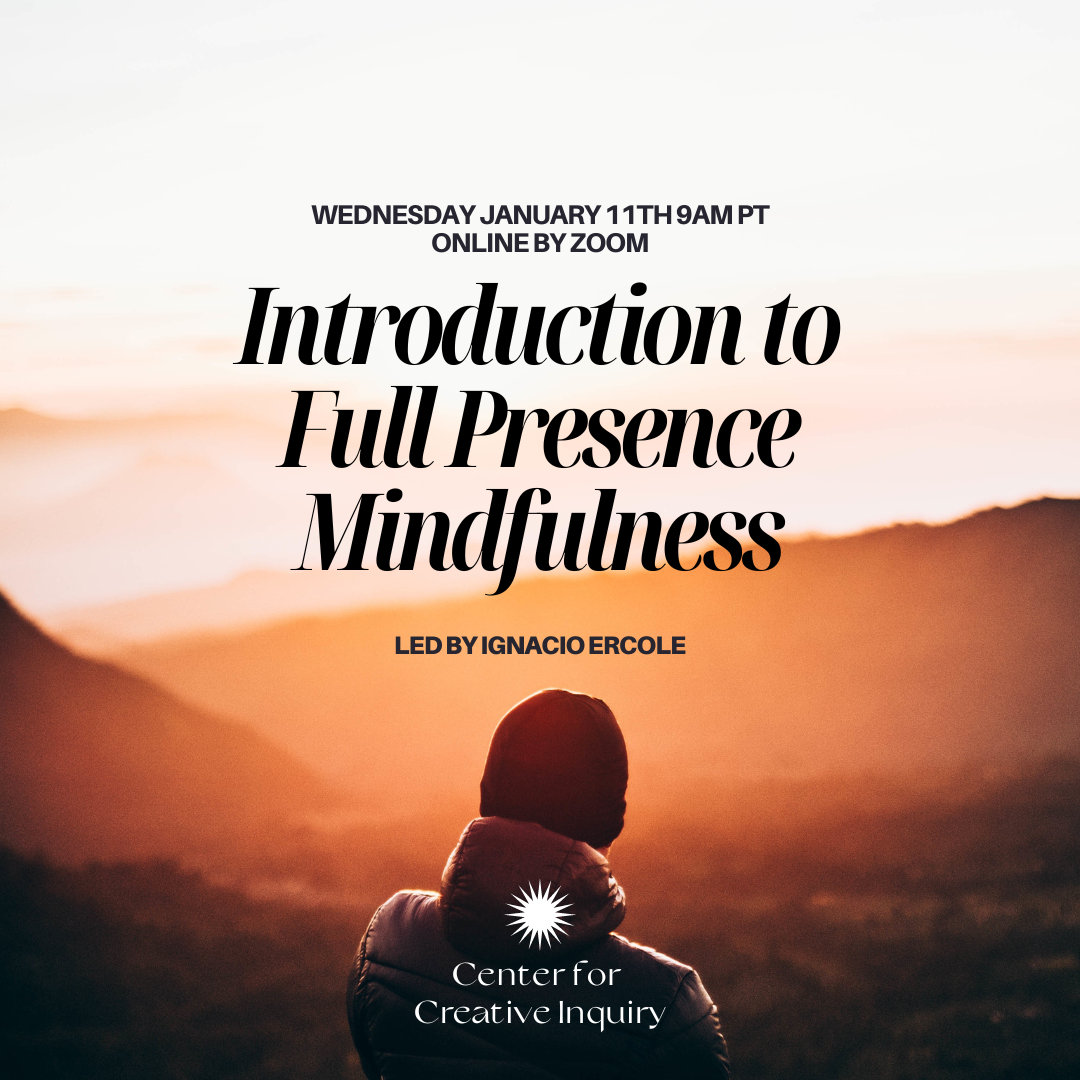 Introduction to Full Presence Mindfulness • January 2023
There are 10 free spots in the workshop – enter code JANUARY during registration. Please do not take a code if you do not intend to attend the workshop.
Full Presence Mindfulness (FPM) offers a unified vision of who we are and how we can bring about meaningful change. Grounded in the present moment, this unique way of practicing mindfulness opens every dimension of the field of experience—our sensations, emotions and thoughts as well our values and intentions.
In this online workshop, we will understand the unique characteristics of FPM, the difference with other types of mindfulness and how to practice it .
Date and time: Wednesday January 11th 9am Pacific Time
This program will not be recorded.
Ignacio Ercole (they/them) is an argentine vegan queer artist, psychologist and mindfulness trainer. They have been trained as a psychodrama facilitator and contextual and mindfulness based therapy psychologist. They teach mindfulness programs for general audiences and for educators including mindful art classes and mindful eating sessions. Currently they are the art director of the Center for Creative Inquiry, the graphic designer for Mangalam Research Center and the art creative director and co-founder of Venus in Cancer.