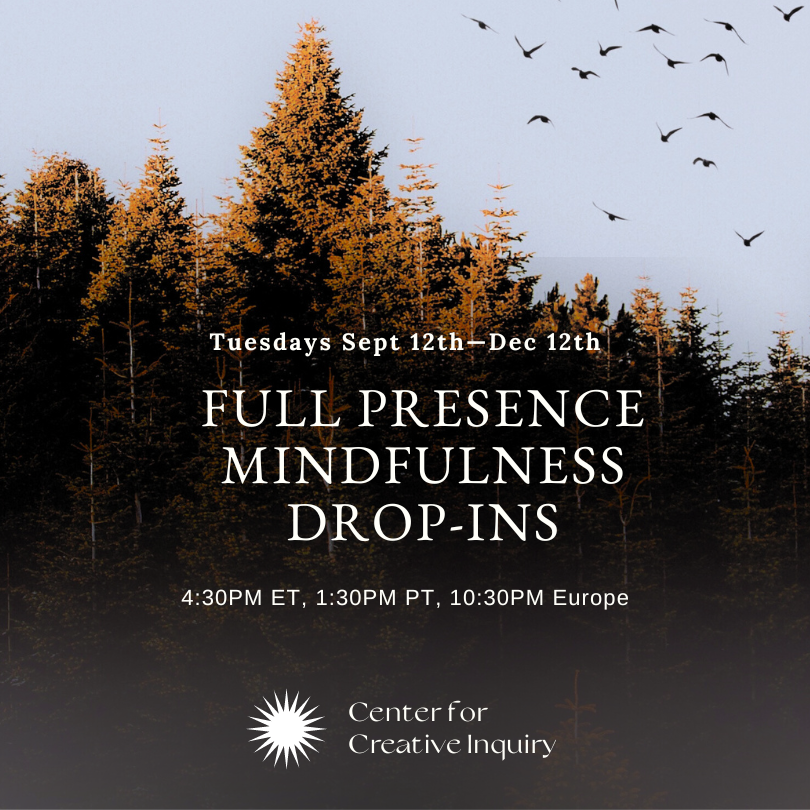 Full Presence Mindfulness Gatherings
Weekly Drop in Full Presence Mindfulness
Led Online by Adrian Roman (he/él)
In this space, we will explore different paths to being with experience fully. Can we return to the richness of life through listening, seeing, having conversation and even thinking? These are the questions we will be engaging in this group dialogue centered space.
This weekly drop-in occurs most Tuesdays at 4:30pm ET (1:30pm PT) for the fall season, September 12th through December 12th. This will be a 1 hour session. You may register at any time during the semester to receive the Zoom link.
No class on Oct. 31st and Nov. 21st.
Cost: FREE. Donations are always appreciated.
Instructor
Adrian Roman

Adrian Roman (he/él) was introduced to the Time Space Knowledge (TSK) vision in 2014 and has been training in Full Presence Mindfulness (FPM) since 2017. He continues to be inspired by these modalities as it supports an openness to life. His practice also nurtures his passions for facilitation, mediation, conflict resolution, and cooperative consulting. In his teachings, Adrian centers inclusion and strives to cultivate spaces where we can feel confidence. He is of Cuban and Chilean descent; his culture and family history informs his teaching style.