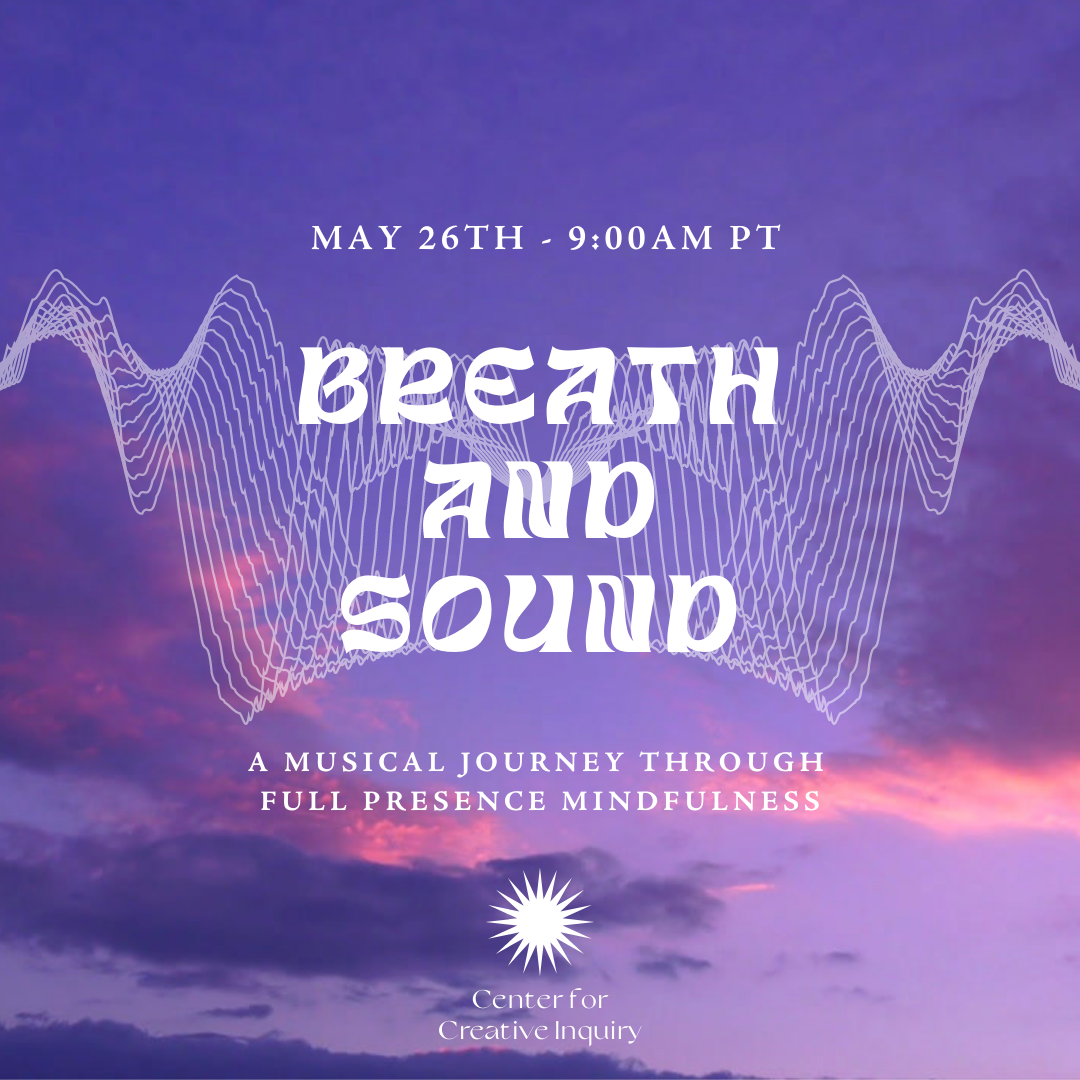 Breath and Sound • May 26 9am Pacific Time
A musical journey through Full Presence Mindfulness
Full Presence Mindfulness (FPM) helps us to go deeper in the ocean of mindfulness. Practicing FPM allows us to experience life as an integrated whole and open a sense of feeling more fulfilled and alive. One of the approaches of FPM is through listening, a gateway to new meanings, values and understanding. Music in this context can become a force that goes beyond entertainment and can unfold rich inner messages that will support us through the different facets, cycles and vicissitudes of our life. FPM and music works as a catalyst of new knowledge beyond the structures that the self imposed on us leading us in this way to greater sense of freedom, empowerment and intimacy.
⋱
We explore listening as a gateway to understanding mind, returning to full presence, and increasing those moments of intimacy while we listen to music. This workshop is for any experience level.
⋱
⋱ Facilitator: Ignacio Ercole (they/them) Music from Afghanistan
About the teacher
Ignacio Ercole (they/them) is a vegan psychologist, artist and mindfulness trainer. They have been trained as a psychodrama facilitator and as contextual interventions psichologist. They teach mindfulness programs for general audiences and for educators including mindful art classes and mindful eating sessions. They are currently the art director for the Center for Creative Inquiry and will lead our next Full Presence Mindfulness Retreat retreat with Morgan Wells.

If you need a discount, please apply one of the following discount codes on checkout according to your need:
25%off
50%off
If you need further assistance, please don't hesitate to contact morgan@fullpresence.org and we will see if we can work something out. We may be able to offer additional discounts.