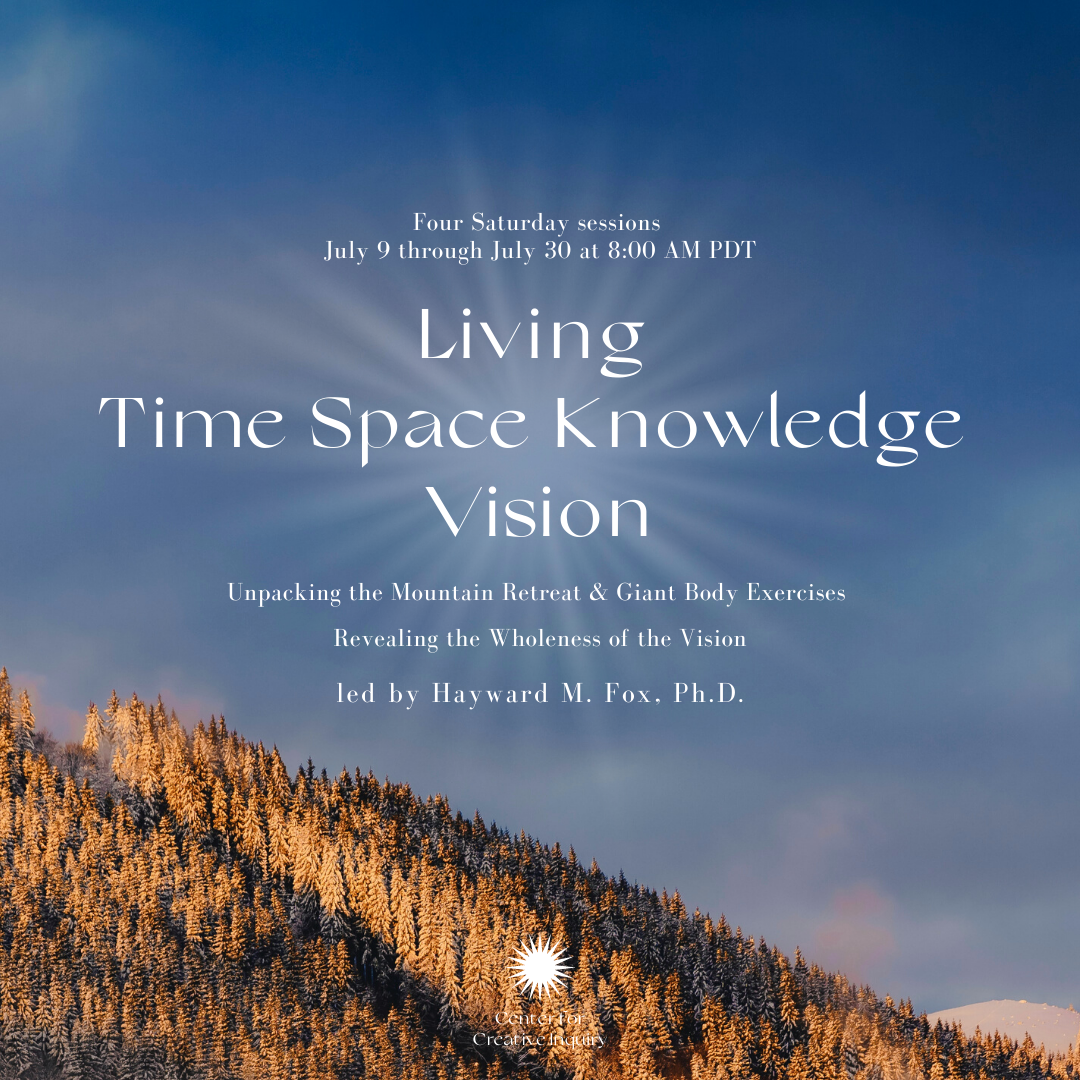 Living Time Space Knowledge Vision
Unpacking the Mountain Retreat & Giant Body Exercises Revealing the Wholeness of the Vision
Hayward M. Fox, Ph.D.
Online via Zoom
Hayward has been a psychotherapist for fifty years and a student of Time, Space, Knowledge forty of those years. He reports that an integrative knowledge has emerged.
He says, "Knowledge of time and space allows a loosening of our personal identity, along with all its habits and concerns. The stubborn tendency that is me can be opened to a larger field of knowledge with more options and freedom."
We are pleased that Hayward has agreed to offer a four Saturday session for TSK students July 9 through July 30 at 8:00 AM PDT.
If you would like to get a sense for Hayward's view, here are excerpts from a recent interview with him, including a description of this class.
Cost for the series is $120.00. Please register below.
Looking forward to seeing you in class.